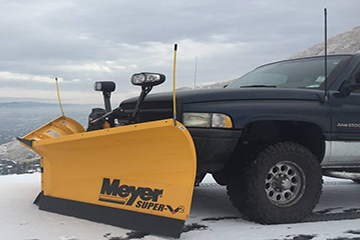 Welcome to Wenatchee Plow
Wenatchee Plow strives to stay the best in the business in Snow Removal and De-Icing services. With Wenatchee Plow you always get the best price and the most professional service. Wenatchee Plow provides snow plowing, snow removal, ice control, sidewalk shoveling, and ice removal to corporate, commercial and residential clients throughout the Wenatchee area. We provide various levels of service to ensure that our clients receive the type of service their property requires to remain safe and accessible at all times.
Our routes are checked personally every time there is weather that possibly could create a problem. This allows you to sleep well and leave the weather, deicing and snow removal to us. We realize that being a successful plowing company requires something extra. It means that we are always prepared and fully aware of the ever-changing weather conditions that exist. We constanty monitor the weather and conditions of your property and area.